Liverpool EPL Odds Jump as Manchester City Lose to Townsend and Crystal Palace
< Back to Blog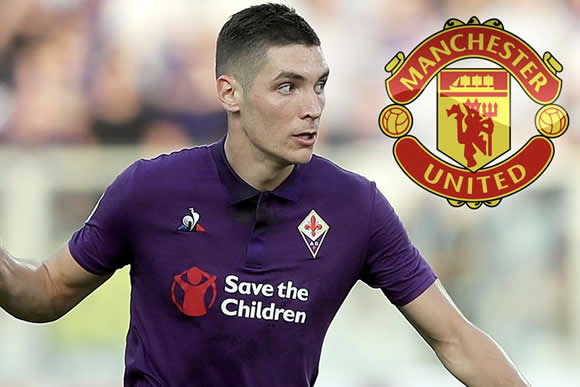 Liverpool EPL Odds Jump as Manchester City Lose to Townsend and Crystal Palace
Date : January 08,2019
Categories :
Liverpool entered the weekend with a 4-point lead atop of the English Premier League table
after beating Wolverhampton 2-0. The weekend got sweeter for The Reds when Manchester
City was shocked at the Etihad, losing 2-3 to a Crystal Palace team who only had 15 points
heading into the matchup with City. The result sees Liverpool keep the 4-point lead heading into
Christmas, with Klopp's boys posting a nearly perfect record of 15-3-0 out of 18 games. With
only 6 points dropped all season, Liverpool are finally getting the respect that they deserve by
the bookies.

(Odds of English Premier League Winner . Bovada**)

English Premier League Winners - Manchester City (-105)

Liverpool FC (Even)
Tottenham Fc (+1600)
Chelsea (+12500)
Arsenal (+12500)

Prior to Manchester City's slip up, they was still a (-200) favorite to win the league, despite the
lead Liverpool has held since Chelsea defeated City on the 8th of December. Liverpool have
went on to win their last five league games, taking them to the top of the EPL table.

After a bumpy start, Mohamed Salah has returned to his goal scoring form of last year, netting
11 in the league, behind only Arsenal Ace Pierre-Emerick Aubameyang (12) in the race for the
Golden Boot. Sadio Mane has added a quiet 7 goals, and summer signing Xherdan Shaqiri has
been a surprising catalyst, scoring 5 goals and assisting twice with only 7 starts. Despite the
prolific goal scoring Liverpool is receiving from their forwards, their defense has been the most
solidified and reliable aspect of The Red's squad this year. Liverpool has only allowed 7 league
goals all season, besting the next best defense by 6 goals. This number is drastically less than
previous seasons, with Liverpool allowing 24 goals in the season at this point last year. This
improvement is no coincidence, but instead is directly influenced by the addition of starting
centre back Virgil Van Dijk. Since the arrival of Virgil Van Dijk in last years January transfer
window, he has transformed Liverpool into a high powered squad, strengthening the defense in
a team that so needed change. After a Champions League Final appearance by the Reds last
year, there is no reason as to why this squad can't challenge Manchester City for the title this
season. When asked about his team and their chances at the title, Klopp had this to say,
"...Nobody can feel safe, nobody can feel out of the race or whatever. It's not a time to think
about it".

Klopp prefers to play the games out instead of talking about them, and in their next fixture,
Liverpool will host a struggling Newcastle team who will come to Anfield on Boxing day.
After the loss to Crystal Palace, reigning champion Manchester City will look to bounce back, as
they've now lost 2 out of their last 5 Premier League fixtures. City has been experiencing a
number of injuries to high quality players, and it is taking its toll as of late. Fortunately, Pep
Guardiola will have a few more of his weapons at his disposal. In the loss against Crystal
Palace, Sergio Aguero made his first league match appearance since late November. Along
with Aguero, City star midfielder Kevin De Bruyne has also had his injury woes so far this year,
but is expected to be back to 100% and fit enough to start games going forward. Bookies have
taken this into consideration, with the projections still expecting Manchester City to win the
league. When this City team has all of its tools, they are the record setting team of last year, just
with a couple extra additions. Riyad Mahrez has joined from Leicester, and gives Guardiola yet
another dangerous dribbler who has an eye for finishing.

With one of best defenders in the Europe (Van Dijk) and possibly the best forward in the
Premiership (Mo Salah), Liverpool are serious title contenders. At (EVEN) odds, The Reds are
looking like a better bet with each week that passes by. Manchester City are still the favorites,
and will look to improve on those odds after receiving Sergio Aguero and Kevin De Bruyne back
from injury. Look for these odds to be heavily impacted when these two English Premier League
Juggernauts face off for each teams first fixture in the new year, with Liverpool visiting City on
January 3, 2019. Get your favourite soccer prediction right here.
Tags :